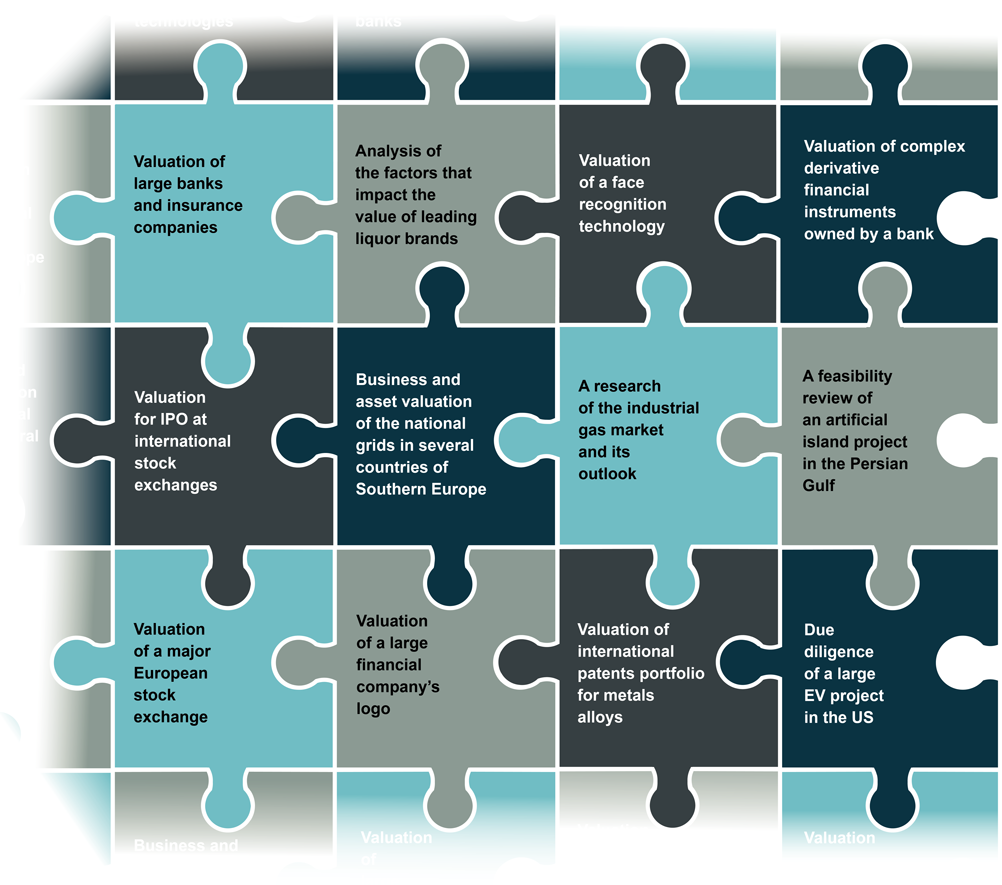 OUR EXPERIENCE
For many years that we have been working for corporate clients, investors and banks, we completed thousands of projects with the total market value in excess of a trillion US dollars.

We focus on the complex large projects that require both deep financial and technical analysis.

Our proftfolio of successful completed projects includes analysis and valuation for IPO on the major international stock exchanges, Due Diligence of venture technological projects, valuation of complex financial instruments, distressed assets analysis, intangible assets valuation for large tech companies, valuation of unique international commercial real estate projects, valuation of national power companies.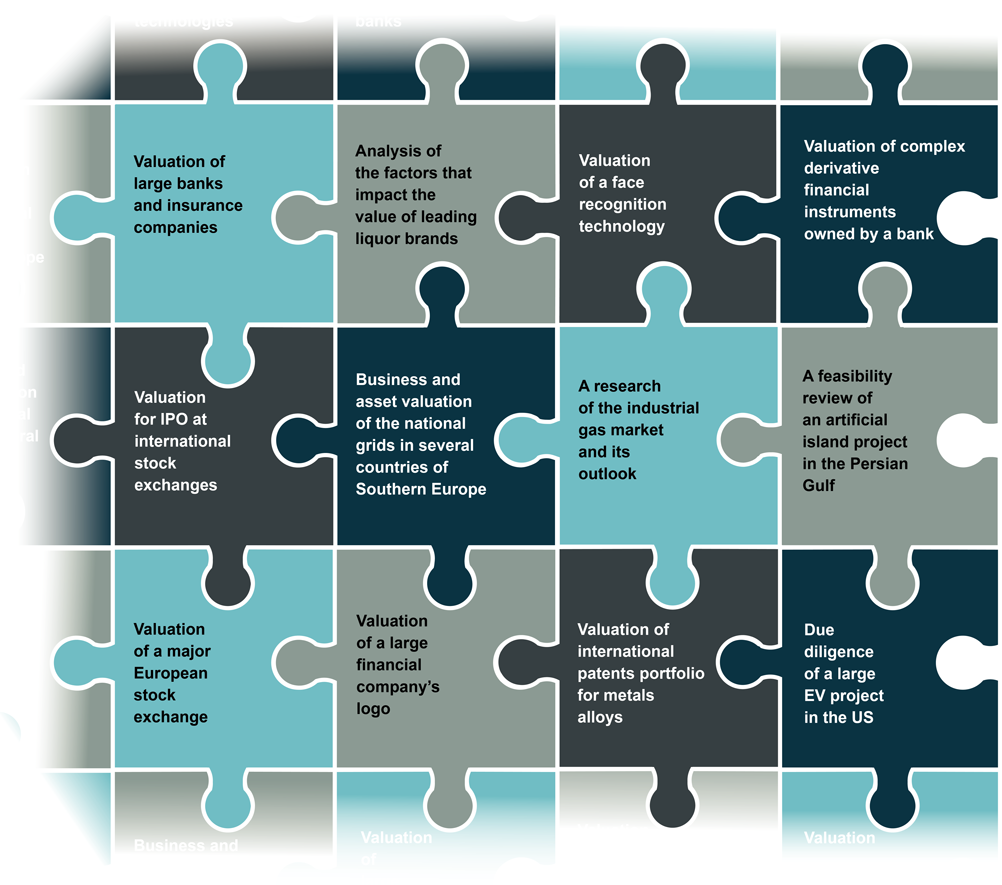 WHAT INDUSTRY EXPERTS AND INVESTORS ARE DISCUSSING
EXPERTS
Alexander Gaidamaka, MRICS, Ph.D. in Economics
Experience
More than 25 years of international consulting and valuation experience including export witness in international dispute and arbitration.
Expertise
Valuation of real estate.
Ivan Garbuz, ASA, MRICS
Experience
More than 15 years of experience in project management, valuation and consulting to financing, insurance, purchase and sale, managerial decision making, corporate planning, and financial reporting.
Expertise
Analysis and valuation of energy, mining, and power industries.